Thursday November 19 2020
By Jonathan Ames
Good morning.

Isn't there a saying about vaccines? They're a bit like buses; you wait ages, etc, etc … Coronavirus vaccines may be plentiful shortly, but they are likely to arrive too late to stop a rise in the divorce rate. Figures from England and Wales showed the number for 2019 was the highest in half a century, with lawyers predicting they will keep rising because of spouses realising that they can't stand the sight of each other when locked down together.

A divorce law specialist law firm where the senior partner has banned staff from wearing cardigans was back in the spotlight when it emerged that Vardags had tried to gag a former employee from revealing its secrets.

A pair of actresses were in court over the last week. The first claimed she embarked on a career — that seemed to have as its pinnacle voiceovers for bolognese sauce adverts — on reassurances from her millionaire mother that she would be financially secure even if she did not become the next Judy Dench. She didn't; and the mother allegedly backed out of the financial security promise.

The second claimed she was sacked from the musical version of The Color Purple because several years ago she said on Facebook that she did "not believe that homoseuxality is right". Seyi Ombooba is going to an appeal tribunal to overturn an earlier ruling that expert evidence from a prominent theatre critic supporting her should not be allowed as evidence.

Dark clouds hung over the country's top bench as the government dropped heavy hints that it wanted to reform the Supreme Court. The rumoured plans were dismissed as "ill-thought out" and a "cheap act of revenge" by the court's pioneer and Lord Sumption, one of its former judges.

In Times Law this week, we conclude a two-part look at diversity on the bench. Some non-white judges report that they still "do not feel welcome".

Readers are always welcome to comment on The Brief and all our legal coverage. So drop us a line — let's face it, what else is there to do during Lockdown 2. See you next Thursday.
In this week's Times Law
Non-white judges 'do not feel welcome on the bench'
Progress has been slow and the system is still a long way from equality. Catherine Baksi reports in the second of a two-part series on diversity on the bench

In 2006 Lord Falconer of Thoroton, the secretary of state for constitutional affairs in Tony Blair's government, took steps to end the "tap on the shoulder" style of appointing judges. To move the process out of the hands of ministers, Labour created the independent Judicial Appointments Commission (JAC), which was given a statutory duty to select candidates solely on the basis of merit. But has it succeeded?
Read the full story
League table
The lawyers' lawyers
For the third year running lawyers in England, Wales and Scotland have responded to our survey to vote for which law firm they would instruct in various specialisms. The results are in our Best Law Firms 2021 supplement online.

Read the full story
Features round-up
More from Times Law
In conversation | Clare Fielding
'I don't give being trans a second thought at work'
Clare Fielding opposed easier self-identification and wishes activists could just get along, she tells Catherine Baksi

Clare Fielding, a solicitor at Town Legal, a specialist planning practice, speaks to The Brief during the annual trans awareness week because, she says, "I feel it's my civic duty".
Read the full story
Comment
Police cannot be allowed such broad power to commit crime
There must be more checks on what undercover officers can do and when, Christine Braamskamp writes

The government's move to put previously secret guidelines relating to the authorisation of criminal conduct by police and other agencies on a statutory footing through provisions to the Regulation of Investigatory Powers Act 2000 is broadly to be welcomed.
Read the full story
Comment
Imposing impartiality on social media is probably impossible
Even setting aside moral concerns, the amount of content to regulate would be staggering, Geraint Lloyd-Taylor writes

It is a lofty ideal to impose a duty of due impartiality on social media platforms. Decisions of where and whether to allow or to block various content on household name sites are extremely important, given that the flow of information, misinformation and disinformation clearly has the power to influence societies and the outcome of elections.
Read the full story
Comment
Ambitious investment rules will cause delays and expense
Controls on foreign direct investment cast a wide net, but were necessary and overdue, Matthew Hall writes

The drafters of proposed UK legislation on foreign direct investment — the long awaited National Security and Investment Bill — cannot be criticised for lack of ambition. Long after other countries have limited investment, and after decades of a relaxed approach, the rules would dramatically strengthen British controls over acquisitions raising national security concerns.
Read the full story
Comment
Motorsport teams need patents to stay ahead
While the lengthy process is unsuited to the pace of F1, teams are risking commercial opportunities, Aaron Wood writes

Cutting-edge motorsport technology has played a pivotal role in improving the safety and performance of vehicles, so it can seem odd that, when manufacturers are so eager to get their hands on the latest technologies and benefit from the efforts of F1 teams, there is so little patent activity in the sport.
Read the full story
In Brief
Elsewhere this week
Tweet of the week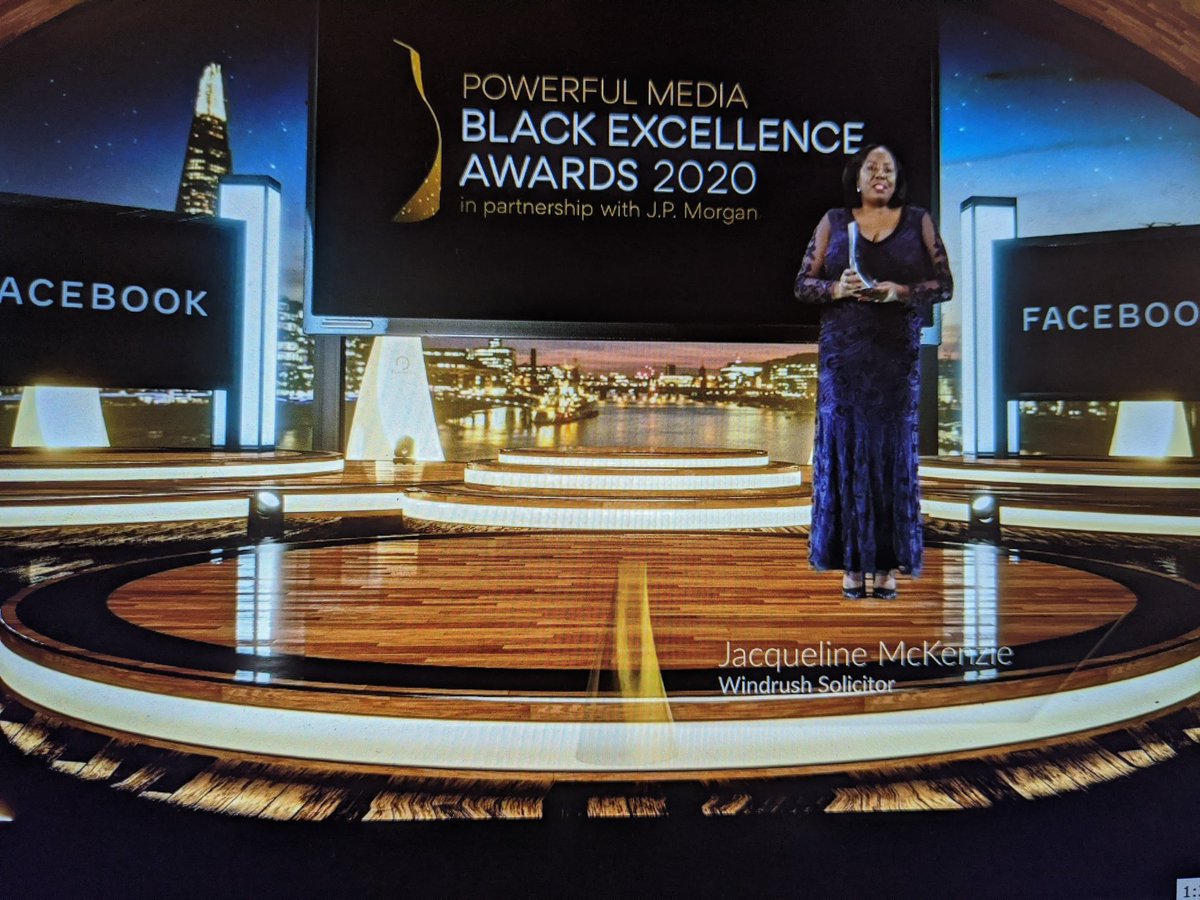 Last night I was presented with the #Powerlist2021 Humanitarian Award for my Windrush work. I am honoured but salute the women and men, directly affected, who continue to lead this cause and thank the organizers for giving such a powerful platform to raise this ongoing injustice.
@JacquiMckenzie6
Blue Bag
Barristers' trousers brighten up a conference
Tough times for purveyors of mustard yellow and cherry red corduroy trousers … For years the highlight of the annual conference of the Bar Council — the quasi-trade union for 16,500 barristers in England and Wales — was spotting which middle-aged male QC had slipped into the most vivid casual wear for the event.

But just as with so many things that we treasure about the "old days", the coronavirus pandemic has put paid to that glorious tradition by forcing the annual beano to go online. And while normally the excitement was packed into a morning and an afternoon (complete with sumptuous buffet luncheon), this year it has been extended to a marathon four days of screen time.

Amanda Pinto, QC, opened proceedings yesterday evening with a speech in which she listed five "things I did not foresee in 2020". They included: Brexit losing its starring role in national political life to the bug; ministers admitting to breaching international law regarding the departure from the EU; ministers, including the prime minister, branding lawyers as "activists" and "lefties"; a wholesale review of judicial review.

The fifth unexpected occurrence of 2020 actually cheered the Bar leader: "an extraordinary desire to collaborate and listen to each other in the interests of justice and the public, even in a pandemic".

Young bucks get uppity
Baby barristers — as they are pejoratively referred to by old fart barristers — have been getting increasingly uppity during the pandemic, and the Bar Council's conference got both barrels from their leader.

Katherine Duncan, chairwoman of the council's young barristers' committee, said in her speech last night that there was in the profession "a lack of transparency about how you progress within your career at the Bar".

Duncan went on to highlight significant differences between the income of white barristers and those from ethnic minority backgrounds. "The latter group is overrepresented in the lower two earning income brackets vs white barristers," she said, adding that "the differences between groups are starker if gender and ethnicity are examined together".

Figures from the young barristers group show that of female barristers from minority ethnic groups, 45 per cent are in the lowest two income bands, which is more than double the proportion of white male barristers.

"The Bar is not so unique and special that it is immune from change," said Duncan.
Tweet of the week
"What standard of review should I apply?" Rudy: "The normal one." I can hear the judge's befuddlement from here. The normal one is not the answer. He wanted "strict scrutiny" or intermediate scrutiny.
@RMFifthCircuit
The Churn
Reed to take reins at Travers Smith
Edmund Reed is to take over as the managing partner of Travers Smith from next July after the private equity partner was elected to the top slot earlier this week.

Reed will replace David Patient, who has been in post for the last five years. The managing partner-elect joined Travers Smith in 1994 and became a partner nine years later.

In July the firm revealed that it had been badly hit by the effects of the coronavirus, with revenue dropping by 1 per cent for the 2019-20 financial year, triggering a fall of 11 per cent in net profit. That in turn forced the average pay of full-equity partners at the practice to drop by 20 per cent to approximately £1 million.
Quote of the week
"Everybody from radical feminist to extreme trans campaigners need to chill the f*** out and accept that we all exist and we are all valid. We are all brothers and sisters. Let's be nice to each other."
Clare Fielding, a transgender solicitor, speaking to The Brief to kick off trans awareness week
Read the full story
Times Law reports
Cynical breach of restrictive covenant not to be rewarded
A property developer's conduct in constructing buildings on land that the developer knew was subject to restrictive covenants but that he cynically disregarded should have been taken into account by the Upper Tribunal when exercising its discretion to grant the developer's application for the discharge or modification of the restrictive covenants on the grounds that it was in the public interest that the buildings were used. It was not in the public interest that a person who deliberately breached a restrictive covenant should be able to secure a modification of the covenant in reliance on his own wrong doing.

PLUS

Read the full story
If you no longer wish to receive these communications, please follow this link to edit your email preferences. You will continue to receive newsletters with exclusive benefits and updates, Times+ newsletters, offers and promotions and market research emails, provided you have not unsubscribed from those individual communications.

This email is from a member of the News UK group. News Corp UK & Ireland Limited, with its registered office at 1 London Bridge Street, London, SE1 9GF, United Kingdom is the holding company for the News UK Group and is registered in England No. 81701. VAT number GB 243 8054 69.

To see our privacy policy, click here.